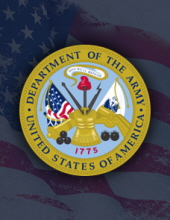 Obituary for Robert Anthony Caprara
Chief Warrant Officer Four Robert Anthony Caprara, 61, of Elizabethtown Kentucky, passed away Saturday, January 27, 2018, at Hardin Memorial Hospital.
A native of Northern Virginia, CW4 Caprara was a U.S. Army veteran with exceptionally meritorious service in numerous positions throughout a distinguished career spanning twenty-six years. Robert served admirably during multiple deployments, including the Invasion of Grenada, Operations Desert Shield, Desert Storm, Joint Endeavor, Joint Guardian and training the Forces of Operations Enduring Freedom and Iraqi Freedom.
Chief Warrant Officer Caprara was a recipient of the Legion of Merit for his lasting contributions to Army Aviation, the Distinguished Flying Cross with "V" device for valor, the Meritorious Service Medal, the Air Medal, the Army Commendation Medal (Third Award) and the Army Achievement Medal, along with others.
After his military retirement, Mr. Caprara continued doing what he loved, by supporting Army Aviation in Civil Service through his role as a Pilot Instructor and Flight Examiner at both Fort Campbell and Fort Knox, Kentucky Aviation Simulation branches.
He was preceded in death by his parents, LTC Joseph and Marilyn Meyer Caprara, as well as, his two devoted old english sheepdogs, Cadbury and Keegan.
He was greatly loved, will be forever cherished and missed by his surviving family including his wife, Beth Caprara of Elizabethtown, Kentucky. and son, Robert J. Caprara of Bloomington, Indiana; in addition to many other family members and friends in the Woodbridge, Virginia and Pittsburgh, Pennsylvania areas.
Interment with full military honors and flyover is to be conducted at a later date in Arlington National Cemetery in Arlington, VA.
Dixon-Atwood & Trowbridge Funeral Home in Elizabethtown, Kentucky is in charge of the arrangements.