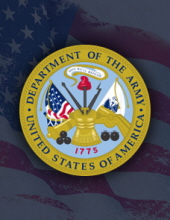 Obituary for Morgan Fashbaugh
Morgan Fashbaugh, 62, of Radcliff passed away Thursday, January 25, 2018, at Hardin Memorial Hospital.
He was a machine operator at Matalsa and a member of the U.A.W. Local #3047, and a Christian by faith.
Morgan is preceded in death by his parents.
Survivors include his fiancée Patty Hinkle of Radcliff, Ky., sons, Christopher Fashbaugh of Lajunta, Colorado, Marcus (Stephanie) Fashbaugh, and Dustin Barnard of, Indiana, daughter, Elizabeth Loman-Hayes of Georgia; sisters Helen Kauffman and Mary Papa both of Elkhart, Indiana and five grandchildren and a host of other family and friends to mourn his passing.
The family will have a memorial service at a later date.
To express a condolence or light a memory candle, go to www.dixonatwood.com.
Dixon-Atwood & Trowbridge Funeral Home in Elizabethtown has been entrusted with the arrangements.