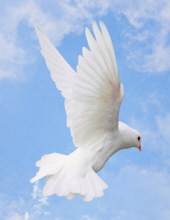 Obituary for Elizabeth Frances Ditto
Elizabeth Frances Ditto, 102, of Elizabethtown passed away Friday, January 12, 2018, at Kensington Center.
She was a lifelong member of Memorial United Methodist Church, a secretary for both Gross Insurance and Cave and Rigney Insurance agencies, she volunteered at Hardin Memorial Hospital and at Hardin Co. Library.
Elizabeth was preceded in death by her Parents George and Mary Jane Ditto; a brother, George Eugene Ditto.
Survivors include her niece, Jane Ford and two great nieces, Carla Wallace and Clarissa Smith.
Funeral services will be conducted Monday January 15, 2018 at 2:00 p.m. at Dixon-Atwood & Trowbridge Funeral Home with pastor Caleb Wheat officiating, burial will follow at Hardin Memorial Park.
Visitation will be Monday from 11 a.m. until service time.
To express a condolence or light a memory candle, go to www.dixonatwood.com.
Dixon-Atwood & Trowbridge Funeral Home is in charge of arrangements.