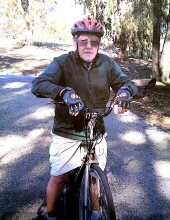 Obituary for Gerald Kenneth Brendahl
Gerald Kenneth Brendahl, 93, of Elizabethtown passed away Tuesday, November 7, 2017, at Hardin Memorial Hospital.
He was the owner of Brendahl's Plumbing and Heating, a World War II Navy veteran, a member of the American Legion and a Catholic by faith.
He was preceded in death by two wives, Violet Brendahl and Gladys Brendahl; his parents, Hugo and Lena May Hodges Brendahl; a brother, Theodore Brendahl and a sister, Arline Hatfield.
Survivors include his son and daughter-in-law, Gary and Priscilla Brendahl.
Cremation has been chosen.
Dixon-Atwood & Trowbridge Funeral Home in Elizabethtown has been entrusted with the arrangements.