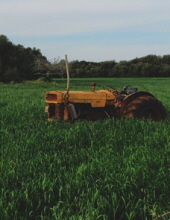 Obituary for Calvin Goodin
Calvin Brownie Goodin, 86, of Elizabethtown passed away Tuesday, August 29, 2017, at his home.



Brownie was of the Baptist faith and was a self-employed farmer.



He was preceded in death by his parents, John W. and Leona Pfeiffer Goodin and his brother Joe.



Survivors include his wife, Jeanetta; a son, Greg (Carol) Goodin of Elizabethtown, daughter, Jan (Greg) Pike of Danville, AL. and a sister, Barbara (Clyde) Hunt of Elizabethtown, four grandchildren and four great grandchildren and a host of other family and friends to mourn his passing.



There will be a memorial service at a later date.



Expressions of Sympathy may take the form of contributions to the Alzheimer's Association.



Dixon-Atwood & Trowbridge Funeral Home in Elizabethtown has been entrusted with the arrangements.